The University Professors Press is an academically oriented press that focuses on publishing books relevant to humanistic, existential, and transpersonal psychology; clinical psychology, and creativity.
Below is a list of the UPP founders and board of editors:
Co-Editors-in-Chief:
Louis Hoffman, PhD

Louis Hoffman, PhD is a faculty member at Saybrook University and licensed psychologist who serves on the editorial board for the Journal of Humanistic Psychology, The Humanistic Psychologist, Janus Head, and PsycCRITIQUES: APA Review of Books. He is a past president of the Society for Humanistic Psychology (APA Division 32) and Current President of the Rocky Mountain Humanistic Counseling and Psychological Association. Dr. Hoffman authored numerous journal articles and book chapters on topics including existential psychology, LGBT issues, multicultural issues in psychotherapy, religious and spiritual issues in psychotherapy, spiritual emergencies, and philosophical issues in psychology. Additionally, he has over 10 books, including Existential Psychology East-West, Brilliant Sanity: Buddhist Approaches to Psychotherapy, and The God Image Handbook for Spiritual Counseling and Psychotherapy. Dr. Hoffman is also a co-founder of the International Institute for Existential-Humanistic Psychology. More information about Dr. Hoffman is available at his website www.louis-hoffman-virtualclassroom.com and http://saybrook.academia.edu/LouisHoffman.
Shawn Rubin, PsyD

Shawn Rubin, PsyD, is an executive faculty member, Chair of the School of Clinical Psychology, and Director of the PhD in Psychology, Clinical Specialization, at Saybrook University. He teaches and supervises from an integrative existential-humanistic and contemporary psychoanalytic orientation. He serves as Editor in Chief of the Journal of Humanistic Psychology and is Member at Large of the Society for Humanistic Psychology (APA Division 32). Dr. Rubin is certified in Child and Adolescent Psychoanalytic Psychotherapy by the Michigan Psychoanalytic Institute.  He previously served as the Coordinator of Clinical Services to Children & Families at Catholic Social Services of Wayne County in Detroit. In his private practice, Dr. Rubin treats children and their parents, adolescents, adults and LGBTQ populations.
Treasurer:
James J. Ungvarsky, PsyD

James (Jim) J. Ungvarsky, PsyD, is an associate professor at Regis University in Colorado instructing in the College for Professional Studies Graduate Counseling Division. He had previously been on the faculty and in the administration at the Colorado School of Professional Psychology/University of the Rockies and an adjunct faculty member at Saybrook University. He has presented at professional conferences nationally and internationally in the areas of existential psychotherapy, self-deception in therapy, trauma and resiliency among military members and first responders, and issues in marriage and family therapy as well as other topics. His publications include articles on working with military members and their families, and cross-cultural issues in marriage therapy.  Dr. Ungvarsky is a licensed Marriage and Family Therapist in Colorado and is a professional member of the state's Board of MFT Examiners.
Partners/Editorial Board:
Richard Bargdill, PhD

Richard Bargdill, PhD, is an Assistant Professor of Psychology at Virginia Commonwealth University in Richmond, VA. He taught for ten years at Saint Francis University in Pennsylvania.  He received his PhD in Clinical Psychology from existential-phenomenological psychology program at Duquesne University in Pittsburgh, PA.  He has published works that address the issues of profound boredom, fate and destiny, and creativity. He teaches course on abnormal psychology, human development, history of psychology, and qualitative research. He is currently the Secretary and the Membership Chair for the Executive Board of "The Society for Humanistic Psychology," Division 32 of the American Psychological Association. He also began the Student Ambassador's Program in which students from humanistic graduate programs act as liaisons with the Society of Humanistic Psychology through sharing information and opportunities. In addition, Dr. Bargdill has also published and won awards for his short poems and has won a number of awards for his visual artwork.  In 2009, his sculpture "I'm a tree chopped down everyday" was awarded 1st place in the 3D category at the official State Art Show of Pennsylvania.
Stephen Fehl, PsyD

Stephen Fehl, PsyD, serves as a therapist at and Director of the Center for Growth in Colorado Springs, CO.  In addition, Steve is a regular contributor to the New Existentialist blog, as well as a contributing co-author of chapters in Explaining Evil; Existential Psychology East–West; Miracles: God, Psychology, and Science in the Paranormal; and Whole Person Health Care.  Prior to earning his doctorate in clinical psychology, Steve served Lutheran parishes in Texas, Michigan, California, Minnesota, and Colorado.  Steve's research interests include Lesbian, Gay, Bisexual, and Transgender (LGBT) issues; faith and spirituality; spiritual abuse; existential theology; and the role of spirituality in existential psychology.
Tom Greening, PhD

Tom Greening, PhD earned his BA from Yale and his PhD from the University of Michigan in 1958. He spent a year in Vienna on a Fulbright Fellowship prior to beginning his career in psychology. Dr. Greening served as Editor of the Journal of Humanistic Psychology for 35 years. A long time member of Saybrook University, and currently a professor emeritus, Dr. Greening author numerous books and journal articles, including Words Against the Void, Existential Humanistic Psychology, and American Politics and Humanistic Psychology. You can find more information about Dr. Greening at his website: www.tomgreening.com.
Francis Kaklauskas, PsyD, CGP, FAGPA

Francis Kaklauskas, PsyD, CGP, FAGPA, has taught in the Graduate School of Psychology at the Naropa University for many years. He also co-facilitates the APA approved Group Training Program at the University of Colorado's Psychological Health and Psychiatric Services (PHP). He is a fellow of the American Group Psychotherapy Association and currently serves on their Science to Service Task Force and their Board of Directors. He has lectured nationally and internationally on topics including the practical integration of research into clinical work, comparative psychology, and psychodynamic and mindfulness approaches to healing.  For more than twenty years he has participated in and studied psychoanalysis, and the eastern wisdom traditions of Tibetan and Zen Buddhism, yoga, and martial arts.  He is author/editor of two books Brilliant Sanity: Buddhist Approaches to Psychotherapy and Existential Psychology East-West, as well as being the main psychological consultant and on screen presenter for the best selling three part video series, Hooked: The Addiction Trap.  He is currently finishing two new books on group psychotherapy: Principles of Group Psychotherapy in conjunction with the American Group Psychotherapy Association and Routledge Publishing, and The Elements of Change in Group Psychotherapy to be published through the American Psychological Association Division 49 and Guildford Press. His sister, Kathleen Graber, is an awarding winning poet; and his wife, Elizabeth Olson, is an accomplished family therapist.  Whenever possible Francis works with Ruby, a Newfoundland-Poodle Mix.
Kevin Keenan, PhD

Kevin Keenan, PhD, is a core faculty member of the Michigan School of Professional Psychology. He earned his Bachelor of Arts in Psychology from the University of Maryland, a Masters and PhD in Clinical Psychology from the University of Kentucky.  He was a National Institutes of Health fellow and a post-doctoral fellow of the Detroit Psychiatric Institute. He has a practice at the Dominican Consultation Center and has staff privileges at St. John Hospital and Medical Center and the Oakwood Hospitals. Dr. Keenan is a Fellow of The Michigan Psychological Association (MPA) and a former chair of MPA's e-committee on electronic and internet issues in the practice of psychology.  He is a recipient of MPA's Beth Clark Service Award. Dr. Keenan is an associate editor for the Journal of Humanistic Psychology and is co editor for the Newsletter of APA's Division 32, the Society for Humanistic Psychology. He is editor of the SHP website and is on the SHP Executive Board. Currently he is coediting the 2nd edition of The Handbook of Humanistic Psychotherapies to which he is also contributing a chapter entitled The Good Therapist: Evidence for the Essential Qualities of the Effective Therapist. Dr. Keenan has previously held positions at Henry Ford Hospital, Madonna University, Union Institute & University and the University of Kentucky Medical Center.  Dr. Keenan has special interests in recovery, ethics, spirituality, lifespan development, counseling and psychotherapy, psychological testing, and in mixed models of qualitative and quantitative research. Currently he teaches course in statistics, psychometrics, quantitative research, supervision and a dissertation preparation course that leads students through the conduct of a pilot study.
Steven Pritzker, PhD

Steven Pritzker, PhD, is a professor of psychology, writer, creativity coach, and director of Creativity Studies at Saybrook University in San Francisco. He is Co-Editor-in-Chief of The Encyclopedia of Creativity and wrote and produced over 200 episodes of network television. Steven Pritzker received his PhD in Educational Psychology from the University of Southern California.
His research has dealt with creativity and film, collaborative creativity in writing and business; creativity and spirituality; audience flow; the effect of alcohol on creativity; comedians and longevity and the creative process in high achieving writers. He is currently producing on an online video regarding Creativity and Education for The American Psychological Association. Dr. Pritzker is President-Elect of American Psychological Association's Division 10, which encompasses The Psychology of Aesthetics, Creativity and the Arts.
Brent Dean Robbins, PhD

Brent Dean Robbins, PhD, is Director of the MA in Clinical Psychology, Coordinator of the Psychology Program, and Associate Professor of Psychology at Point Park University. He is Editor-in-Chief of Janus Head: Journal of Interdisciplinary Studies in Literature, Continental Philosophy, Phenomenological Psychology, and the Arts, and Co-Editor of Drugging Our Children: How Profiteers are Pushing Antipsychotics on our Youngest and What We Can Do To Stop It (Praeger, 2012). He is President-Elect and Conference Chair of the Society for Humanistic Psychology (Division 32 of APA), and Co-Chair of the International DSM-5 Response Committee. His research interests include existential and phenomenological psychotherapy, phenomenological research, the hermeneutics of love, the social construction of mental illness, neurophenomenology, the medicalization of the body, issues surround death and dying, and the phenomenology of emotions such as joy, humor, embarrassment, and death anxiety.
Donna Rockwell, PsyD

Donna Rockwell, PsyD, is a mindfulness meditation teacher and clinical psychologist, with expertise developed over 15 years in Shambhala International meditation training and the Harvard University Continuing Education Program in Meditation and Psychotherapy. Dr. Rockwell is a grant recipient of the Max M. and Marjorie S. Fisher Foundation for The Mindfulness Initiative through which she designed and taught the Mindfulness and Psychotherapy curriculum in the Michigan School of Professional Psychology doctoral program, training graduate students in mindfulness-based theory and clinical practice. She is also a faculty member of Saybrook University, School of Mind-Body Medicine, where she teaches Mindfulness Meditation and Health. She is a published researcher in the fields of mindfulness and its role in clinical psychology, as well as the psychology of fame and celebrity, presenting on both topics at national conferences. Her clinical training was with Humanistic psychology founder, Clark Moustakas, PhD. Dr. Rockwell is a licensed clinical psychologist in New York City and Farmington Hills, Michigan, where she works with individuals, couples and adolescents. Dr. Rockwell is a former TV journalist, covering Capitol Hill, the White House, and national politics for CNN and WRC-TV in Washington, D.C.  She is a regular contributor to Detroit's Ambassador Magazine, in her column Being & Becoming, and appears on TV and radio as a mental health expert. Dr. Rockwell is member-at-large on the board of the Society for Humanistic Psychology, and sits on the editorial boards of The Humanistic Psychologist and the Journal of Humanistic Psychology.
Lisa Vallejos, PhD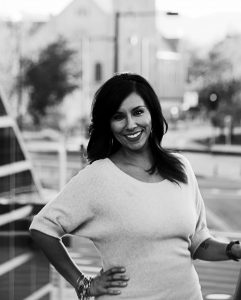 Lisa Vallejos, PhD, LPC is a licensed professional counselor and holds a Master of Arts from Regis University and a PhD in Psychology with a specialization in Existential, Humanistic, and Transpersonal psychology from Saybrook University. Lisa has served on the board of directors of the Society for Humanistic Psychology as a student representative, serves as a peer reviewer for the Journal of Humanistic Psychology, and is active in many initiatives and task forces. Lisa is a professor, consultant, and writer whose work has been seen on Fox, CNN, elephant journal, and many other popular sites. Lisa is a published writer, poet, and artist and is the founder of Gabriel's Gift, a 501©3 that supports families with a child who has a congenital heart defect.
Mark Yang, PsyD

Mark Yang, PsyD, is an American licensed clinical psychologist and co-founder and director of the Zhi-Mian International Institute of Existential-Humanistic Psychology, whose mission is to promote Humanistic-Existential Psychology and provide counseling skills training to students of psychotherapy in Asia.  Dr. Yang is also an adjunct professor and the director for existential and humanistic programs in Asia at Saybrook University, which was started by the founders of the American humanistic psychology movement.  Dr. Yang is actively involved in the training and supervision of psychology students from the Humanistic-Existential Perspective throughout Asia.  Dr. Yang's professional interests include:  Existential Psychology, Individual and Group Psychotherapy, Grief and Bereavement Counseling, Legal and Ethical Issues in Clinical Practice, and Cross-Cultural Psychology.  Dr. Yang was born in Taiwan and immigrated with his family to the United States when he was nine years old.