Humanistic Contributions for Psychology 101: Growth, Choice, and Responsibility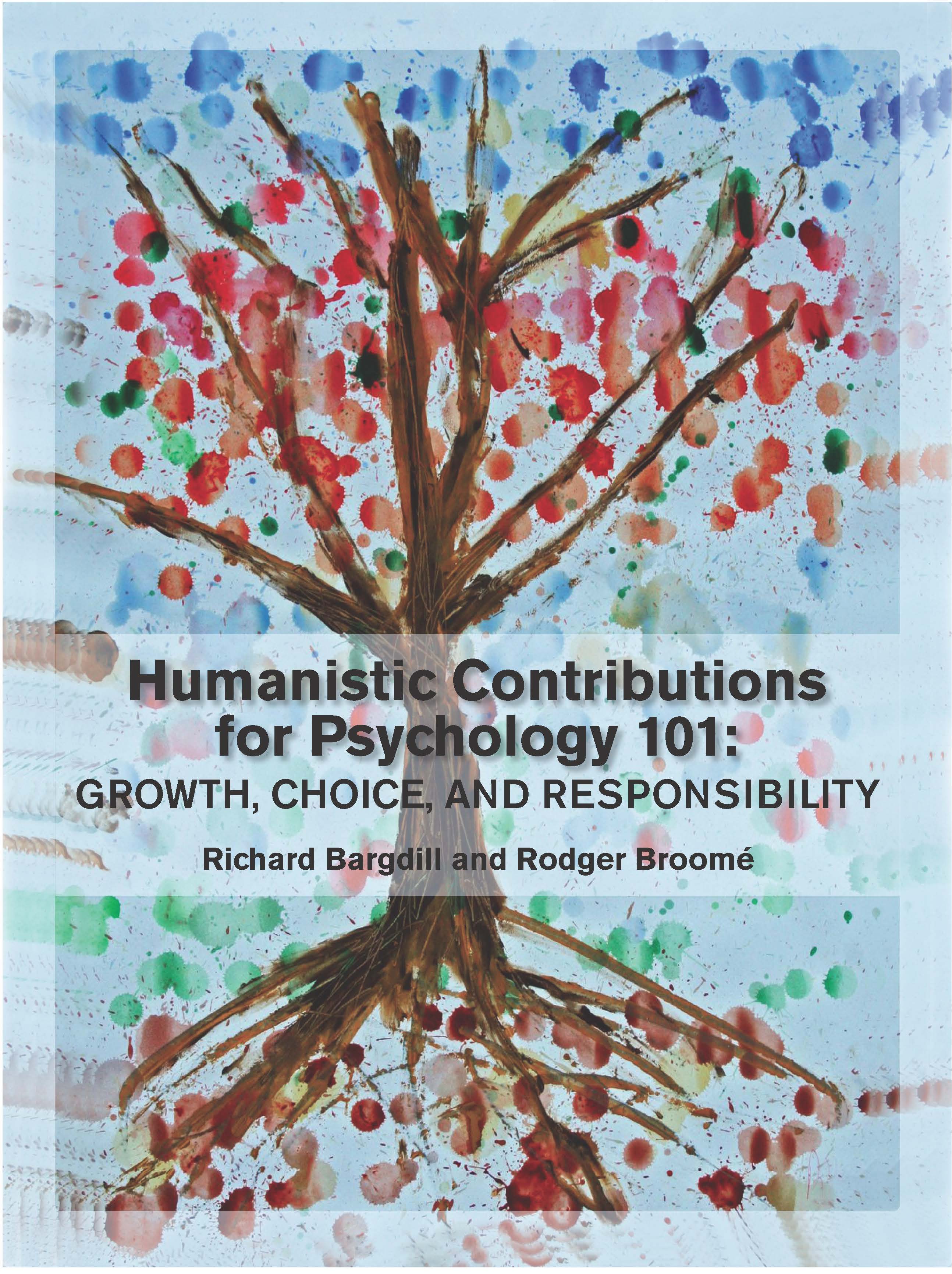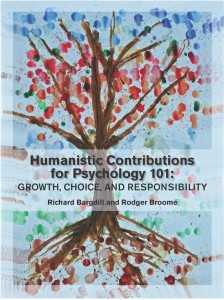 Humanistic Contributions to Psychology 101 is the first of its kind: a supplemental text cataloging the major contributions of humanistic psychology often not included in general psychology courses or textbooks. The book mirrors a standard Introduction to Psychology textbook with chapters covering the typical topics while focusing on humanistic contributions: History and Methods, Sensation and Perception, Memory, Personality, and Psychotherapy, amongst others. Endorsed by five presidents of the Society for Humanistic Psychology, this makes Humanistic Contributions to Psychology 101 an ideal supplementary textbook for introduction to psychology courses. The book is written in an easy to understand language utilizing an opening vignette or example that the chapter refers back to when a difficult concept arises. The subtitle-Growth, Choice, and Responsibility-highlights main themes of Humanistic Psychology that are seen throughout the book and particularly relevant to the contemporary times. Growth is the movement away from disease-based psychology toward a goal of psychological betterment. Choice refers to an emphasis on people making intentional decisions rather than being situationally or genetically determined respondents. Responsibility points toward the ability to take control of one's actions and own them as well as recognizing oneself as an important contributor to one's community. Humanistic Contributions for Psychology 101 is a remarkable book in terms of clarity, scope, and community building. Whether looking for an introduction to humanistic psychology or to discover how humanistic psychology has contributed to the major topics in the field, this book is an important contribution to the field.
If you are considering adding Humanistic Contributions for Psychology 101 as a textbook to a class you teach and would like a desk copy, please contact us.
Reviews
With the contemporary renaissance of humanistic psychology being seen everywhere in research and practice, this book couldn't be more timely. But it is more than timely, it is highly innovative with most chapters having a grad student as first author coupled with a senior scholar/mentor; it covers much humanistic work not seen in the standard brief coverage of introductory psychology textbooks; and perhaps best of all, it's written to understand, in clear uncluttered prose. If you have any interest in learning about humanistic psychology, or are a teacher or professor choosing a course textbook, start here.
Frank Farley, Ph.D., Former President, American Psychological Association, and Past President of Division 32 )The Society for Humanistic Psychology)
This is one of those rare volumes that will be useful for professionals, students, and the public.  Sophisticated notions are presented accurately, clearly, and helpfully. The volume can be used as a primary textbook or as an adjunctive resource for a range of courses. It is also exemplar of productive professor-graduate student collaboration."
Constance T. Fischer, PhD, ABPP; Professor Emerita, Duquesne University, Past President Division 32 (the Society of Humanistic Psychology), author of Individualizing Psychological Assessment: A Collaborative and Therapeutic Approach
This is a timely and valuable text for students in humanistic psychology.  It explains in accessible language the reasons why this movement in psychology became the third force in the sixties and continues to inspire us today.
Louise Sundararajan, PhD, EdD, Past President, Division 32: The Society for Humanistic Psychology, founder of the Indigenous Psychology Task Force, author of Understanding Emotion in Chinese Culture
Unlike typical psychology books that treat psychology as a STEM science, this book introduces psychology students to a group of thinkers who espouse a humanistic perspective and respect a deep and rich philosophical understanding of the concept of personhood.
Amedeo P. Giorgi, PhD, Past President, Division 32 (The Society for Humanistic Psychology), author of The Descriptive Phenomenological Method in Psychology: A Modified Husserlian Approach
 Humanistic Contributions for Psychology 101 is a landmark introduction to the theory, practice, and research of contemporary humanistic psychology.  With its clear and flowing language, vital student contributions to chapters, and emerging generation of humanistic psychology scholars, Humanistic Contributions is a critical gateway to the riches and relevance of the humanistic revitalization of psychology.  I hope many students will read this book and then go on to sample the treasure-trove of humanistic scholarship, both classic and cutting edge, that awaits them.
Kirk Schneider, PhD,  President (2015-2016) of Division 32 of the American Psychological Association (The Society of Humanistic Psychology);  adjunct faculty, Saybrook University and Teachers College, Columbia University;  and Vice President of the Existential-Humanistic Institute.